pink etnies 1114
Real name:
Casey
Member Since:
01/17/2005
Last Login:
Unavailable
Skin:
Revival
Hey I'm Casey,I'm 18...blah
Casey:CHRIS UR A WHORE!
Chris:I Know,I need to stop being a whore,I should start a rehab for whores!
I love Wesley Abbott! and Lance Hubbard...they're the bestest roommates EVER! Lance is the best big brother, and Wes is the bestest...roommate...ever
Anthony:La Migra!!! *during Darkness at the movies*
LET IT BE KNOWN THAT IS HATE CHRISTOPHER DAVID HARRIS! HE'S A PRICK
you have to read any story by my bestest friend Ali (ibringshame2) she's really good writer and i love her! lol! She's really good.
I work for a few bands, two out of Denton, Texas, and one out of San Angelo...they all have cd's out or coming out.
Ember's and Neverset's are already out, Faktion's comes out in March '06!
http://www.myspace.com/faktiondallas
http://www.myspace.com/embertheband
http://www.myspace.com/neversetband
this is Neverset!
The members from left to right,
front three: Joeseph he goes by"Kuban", Bryce and Shawn
back four: Nate he goes by"Scott Styxx",Bric(like brick), Nick and Quentin.
My boys in Faktion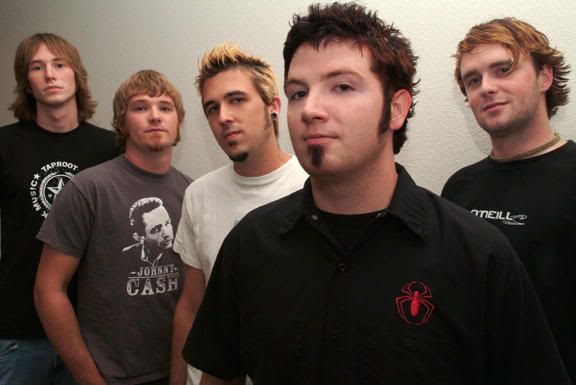 The members, left to right: Josh,Marshal,Jeremy, Ryan and Brink :D
Me,April and the faktion boys (and ashley, yes, ashley is a GUY! )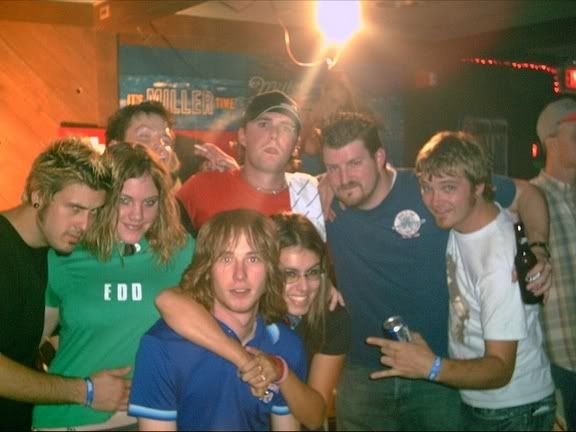 Finally, Ember! :D
members left to right, Deuce, Chris, Matt and Frank, not pictures is Jimmy!
---
---
M cheated on Casey. Casey ran to Joel. Joel left her for Hil, and now she's caught in the middle of something she can't handle... all she has are Billy and Zacky.

Published:

11/29/2005 -

Updated:

12/06/2005